Apple rolled out macOS Mojave beta 4
beta 4 is available for 2018's MacBook Pro.
Apple has rolled out macOS Mojave beta 4. This latest Mac system firstly met us at WWDC last month. Three weeks ago, the update notification of beta 3 has been sent to developers, and a week ago, Apple made some changes on it, fixing some bugs.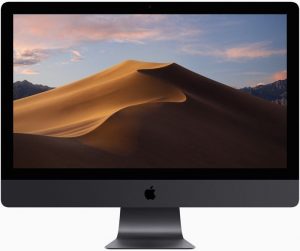 A new update method has been introduced to macOS Mojave , so after installing the proper configuration files of Apple's Developer Center, you can click the Apple icon in the menu, select "About this Mac", and click "Software update" to get the update, or access System Preferences to click the "Software Update" icon.
Up to now, we found macOS Mojave beta 3 fixed an error that dynamic desktop can't work in the Dark Mode, and added new dynamic wallpaper options. What's worth mentioning is that this beta can be used on MacBook pro. If you have purchased the new MacBook Pro, you might have received it on as early as July 20, and may update to experience macOS Mojave.
The main feature of macOS Mojave is the Dark Mode of the whole system, which provides a new look for users to watch at. With the improved Mac App Store, users will discover excellent apps more easily than before. And the improved window has photo gallery view, sidebar, quick search and quick operation, making operation and editing simpler. And desktop stack can quickly sort out all files on the desktop.