AgileBits just updated their password management application 1Password to support the new MacBook Pro's Touch Bar and Touch ID.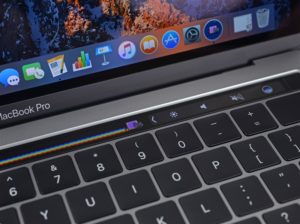 Users must first activate Touch ID in the Security settings, then apps can be unlocked through finger scanning. Touch Bar makes search, adding and switch simpler and faster.
Although the MacBook Pro with Touch Bar hasn't officially sold in stores, 1Password has launched Mac App Store as the first batch that supports Touch Bar.